Backing SF at presidential polls led to JVP's split — Dissidents; "We command support of majority of members"
Posted by Editor on September 27, 2011 - 9:25 am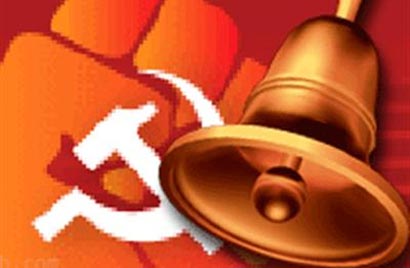 The JVP dissident group says that the incumbent leader of the party, Somawansa Amarasinghe, General Secretary Tilvin Silva and its Parliamentary Group Leader Anura Kumara Dissanayake have violated the party's constitution and therefore a party convention must be summoned to take punitive action against them.
Media spokesman for the JVP dissident group Pubudu Jagoda, in a brief interview with The Island yesterday, said that there were serious charges against the top trio of the party and disciplinary action should be taken against them. An inquiry would definitely pave the way for their removal from the party he said, adding that the dissidents would challenge their clinging onto power in the party at the next national convention.
Participating in the first ever media interview following the split of the party, Jagoda, who claims to be still a politburo and Central Committee member, said that his group had evidence to prove what he called the wrongs committed by the three leaders and it would be placed before the party's rank and file so that they could determine the fate of the incumbent leaders. Numerous violations of the party constitution, the incumbent leaders had committed, would definitely constitute grounds for their expulsion from the party, Jagoda said. "It is wrong to say that three members of the party, including me, have been removed from the party. That could not be done without a disciplinary inquiry. We have been elected by the party's rank and file at the last convention and our names are still with the Elections Commissioner. The incumbent leaders are trying to mislead the party membership and the public into believing that we have left the party."
Jagoda said that ideological differences between two groups within the party hierarchy had developed since the decision to support former Army Commander General Sarath Fonseka at the last Presidential election. "This has now snowballed into a major internal crisis, which we no longer can hide from the general public. We demand that the party desist from forging electoral alliances anymore Jagoda said.
"All we demand is a convention as that is the only way to let the party members decide what action should be taken against the current leadership," he added.
Courtesy: The Island
Latest Headlines in Sri Lanka