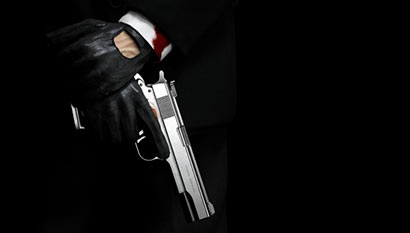 Submitted by Walter Jayawardhana
Balachandran, the slain 12-year-old son of LTTE chief V Prabhakaran, was a lonely child craving for company, according to one of his bodyguards.
With brother Charles Anthony hooked to the computer and sister Thuwaraka glued to her books, Balachandran had no one to play with or talk to, except his bodyguards. As for father Prabhakaran, he was not always with the family, having to shift his location frequently due to security reasons. In fact, when Balachandran was born in 1996, it took Prabhakaran a while to come and see his child.
In an interview published by Sudar Oli in Colombo and Uthayan in Jaffna on Sunday, the unnamed bodyguard said the kids of LTTE military commanders Swarnam and Shankar used to drop in to play with Balachandran. But such visits were infrequent. Like all children, Balachandran would want to play with his age group kids, but he was not allowed to. "The lonely child would plead with us to set aside our work and play with him. If we didn't oblige, he would threaten to escape from the house. He had actually carried out the threat on some occasions. When we went out to gather firewood, he would insist on accompanying us. We had no option but to take him along. Out in the fields, he would sit quietly and relish the wide expanse of land in front of him," the bodyguard recalled.
Balachandran wasn't too fond of his mother Mathivathani's cooking. At meal time, he would slip into the security post to eat the food which the guards had made for themselves.
(By Pk Balachandran in The New Indian Express)