Basil retires from politics
Posted by Editor on August 22, 2015 - 6:03 am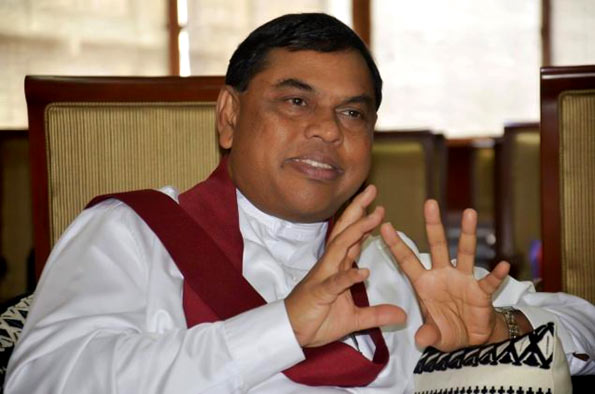 The decision taken by former Minister of Economic Development Basil Rajapaksa after the presidential elections to exit from active politics remains unchanged, a close associate of his said yesterday.
During the past few months he stayed away from politics, but he extended his support during the general election because of his brother Mahinda Rajapaksa. However, he was not allowed to even fulfil the tasks that he is known to be good at.
Soon after the general elections at a get-together, a large group of intellectuals including university professors, vice chancellors, academics, lawyers, former ministry secretaries, professionals and trade union representatives had met the former Minister.
At this gathering he had refused to get into politics again saying that his decision remained unchanged.
Basil Rajapaksa had also said that he would not give his advice or opinion on the political path they should take, but that he would always maintain his friendship with them.
(Daily FT / FT.LK)
Latest Headlines in Sri Lanka