'Betting' Shammi or Roshan; President must decide: Roshan
Posted by Editor on November 8, 2023 - 5:03 pm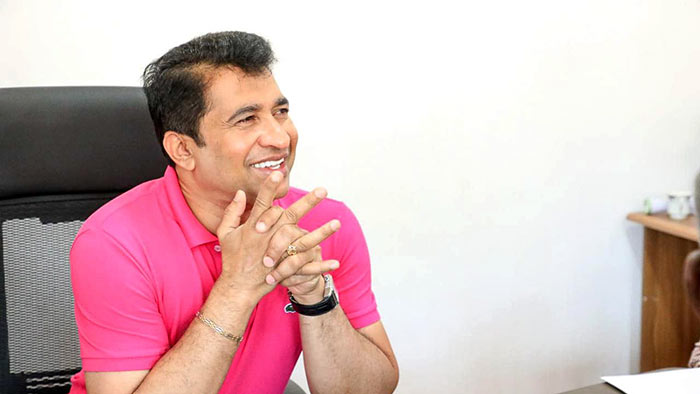 President Ranil Wickremesinghe has to decide whether he wants me or 'Betting' Shammi, Minister of Sports Roshan Ranasinghe told Parliament while dropping bomb shells on Sri Lanka Cricket (SLC).
"Some interested persons are out to mislead the President by giving him false information on cricket. Some in the President's Media Unit are also involved in this conspiracy.
The president's security was breached when he went to watch the LPL finals as some underworld figures who happened to be bodyguards of SLC chief Shammi Silva were also there. Can this be approved?" he questioned.
"The President should decide whether he wants Roshan Ranasinghe or betting Shammi against such a backdrop," he said.
"It is not the players who are involved in match-fixing but those in SLC," the minister charged, while making a special statement on cricket in Parliament.
Also, he called for the passports of SLC officials to be impounded.
"Passports of the SLC officials should be impounded in order to prevent them from leaving the country," the Minister stressed.
Further, he stressed for a forensic audit on all transactions of SLC since 2017.
"The Auditor General's report and the Kusala Sarojini Weerasinghe Committee had disclosed many malpractices in SLC. Tickets have been purchased for the recent T20 World Cup without calling for tenders. A sum of USD 20,000 has been deposited in a bank in Australia while another sum of USD 300,000 due to the players has not been paid to date," Minister Ranasinghe added.
Coming up with more reasons for the debacle at this year's World Cup, the Minister said having the LPL before the World Cup was a huge mistake."
Sri Lanka has not earned a single cent out of LPL," he said.
"I have informed the ICC and Asian Cricket Conference but no action has been taken so far," the Minister also alleged.
(Source: Daily Mirror – By Yohan Perera and Ajith Siriwardana)
Latest Headlines in Sri Lanka