BLACK COLOUR BEST SUITED FOR NATIONAL DRESS, SAYS FORMER CHIEF JUSTICE
Posted by Editor on October 22, 2010 - 8:38 pm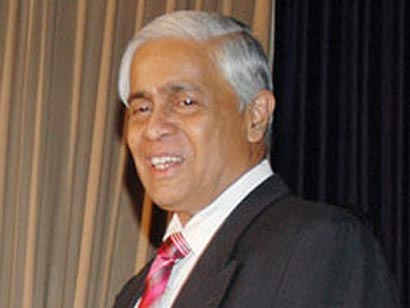 October 21, 2010: Former chief justice Sarath N. Silva says that in an era where human rights are fast disappearing, it is most appropriate to wear the national dress in black colour.
The former chief justice expressed these views addressing a function in Anuradhapura today to felicitate Attorney at Law Karunaratne Herath for the service he had rendered to the judicial sector for 30 years.
"We are living in an era where we all are being deprived of human rights. Look at the television and you can see all kinds of protests. Mr. Lalkantha, continues to wear the black shirt. He tells me that the moment he takes it off, he has to immediately wear it again because somewhere, someone is arrested, or assaulted. Because of that, he says that he should be wearing it all the time.
"I feel that I too should be wearing something similar and I think that we should make the black shirt our national dress," said the former chief justice.
He also said that the economic development some persons were boasting about could not be observed at village level.
"Even bread has become divine food, because we humans simply cannot afford to buy it. People are being told to consume rice instead of bread. The government need not give that type of advice. The people should have the freedom to eat whatever they wish according to their own 'chinthana'.
News First
Latest Headlines in Sri Lanka