Bloodying of Uthayan News Editor: Main suspect in attack held
Posted by Editor on August 16, 2011 - 7:53 am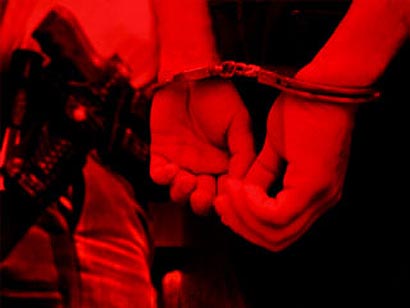 A special Police team from Jaffna yesterday arrested the main suspect in the brutal attack on Uthayan News Editor Gnanasunderam Kushantha. The special team from Jaffna arrested the suspect in Colombo, while he was being treated at the Kalubowila Hospital.
Senior DIG Jaffna Gamini Silva said that the main suspect, a resident of Jaffna, was an underworld figure of the area and was involved in a series of crimes in Jaffna. He added that there was ample evidence to this effect.
He said Police also found evidence indicating that the main suspect was assisted by another person in the attack on the 58-year-old Kushantha.
He added that the Police had deployed another team of officers to arrest him.
The Uthayan News Editor was attacked by two men with iron rods causing severe injuries, while he was returning to his Navalar Road residence which is about half a kilometre from the Uthayan office in Kasturiar Road, Jaffna.
The journalist was admitted to the Intensive Care Unit of the Jaffna Hospital and later discharged.
Senior DIG Gamini Silva said the Police came to know that the suspect was admitted to the Jaffna Hospital after being assaulted by villagers when he attempted to burgle a house.
The Police said the suspect was then transferred to Kalubowila Hospital and a special Police team was deployed to arrest him. The Police said that statements from three persons have been recorded and the suspect was to be produced before the Kalubowila Magistrate yesterday.
The Senior DIG said that it was a normal crime, although many groups attempted to level accusations against the Police and the security forces.
Police investigations have revealed that no members of the Police or security forces had any hand in the attack but that it was the work of the underworld.
Courtesy: Daily News
Latest Headlines in Sri Lanka