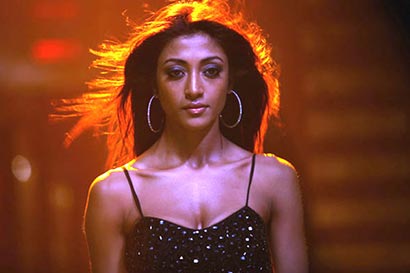 Onlanka News – By Walter Jayawardhana
Bollywood screen's latest success story,  actress Paoli Dam coinciding with Vesak or as the Indians call it Buddha Purnima told the Times of India that the reason for her success is her religion Buddhism.
In an interview she said, "I have been following this Buddhism for seven years now. Within the initial years of my practice, my life changed completely and new opportunities in my career suddenly opened up. Through Buddhism, I am able to maintain peace and balance in my life. It just feels so good."
Many leading actors and actresses of Hollywood during the last decades have become Buddhists following the preaching of  the Dalai Lama. Films depicting Buddhism was one of the result of their close association with the exiled Tibetan spiritual leader.
But the spiritual leader of Paoli Dam has been the Japanese Buddhist leader  Dr. Daisaku Ikeda.
The newspaper, with the world's largest circulation said, "Not many know that Paoli Dam, the new success story in Bollywood, practices NichirenBuddhism and is an extremely spiritual person. Paoli is a part of the Soka Gakkai International (SGI) which is a lay Buddhist organization that promotes peace, education and culture throughout the world."
The newspaper quoted  her as saying, "Buddhism has been a huge support in my life and whatever I have done till date has only been possible because of my mentor Dr. Daisaku Ikeda and by chanting Nam Myoho Renege Kyo. (Glory to the Sutra of the Lotus of the Supreme Law) It brings out my true spirit from within"
Paoli has been so affected by this wonderful philosophy that she's even introduced her brother to Buddhism! .the Times said.
The IANS news service wrote on her recently, "She is as bold as one can get. But Paoli Dam, who did a full frontal nudity scene in her Bengali movie "Chatrak" last year, says boldness is all in the head. "What is bold for you may not be bold for me. Boldness is a state of mind," Paoli, now the lead actress of Bollywood film 'Hate Story', said to be topped with dollops of sex and violence, told IANS in an interview
The 31 year old Paoli Dam who has completed her post graduate studies in a Bengali university in Chemistry says her parents have approved of her bold acting in the films.
"I want to do good cinema with good directors and banners. Script matters to me. I am a newcomer and different people have their own way of growing. I don't want to compare myself with anyone. For me bold is beautiful in its own way," she added