British University is to link up with a Sri Lankan University
Posted by Editor on March 23, 2011 - 6:19 am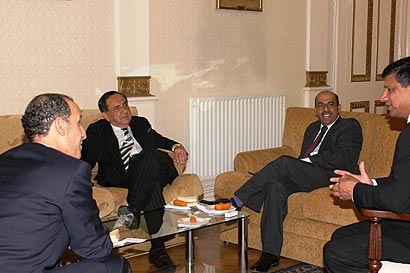 Onlanka News – By Janaka Alahapperuma
(Pix by: Himal Kusumsiri)
The Sri Lanka High Commission in London has revealed that the University of Hertfordshire in the UK has decided to link up with a Sri Lankan University soon, a press release said.
A meeting was held at the Sri Lanka High Commission recently to discuss possible linkages and collaborations between the University of Hertfordshire and a Sri Lankan University. This move was initiated by Lord Sheikh (Conservative) of the British House of Lords who recently visited Sri Lanka as a member of Commonwealth Parliamentary Association Delegation.
Lord Sheikh is a Conservative Peer, businessman, academic and philanthropist who personally impressed by the progress he had witnessed after eliminating brutal Tamil Tiger terrorism in Sri Lanka during his visit in December 2010. On his return Lord Sheikh said at the House of Lords that there are lots of business opportunities which British businesses can pursue in Sri Lanka. He further requested the British Government to provide resources to aid in rebuilding Sri Lanka.
Prof Barry Hunt, Pro Vice Chancellor, International Affairs of University of Hertfordshire, Dr Aziz Boussofiane, Head of UH Global of the Hertfordshire University , Lord Sheikh, Mr. P. M. Amza, Acting High Commissioner of Sri Lanka and Mr.Saman Ekanayake, Minister (Cultural & Education) took part in the discussion.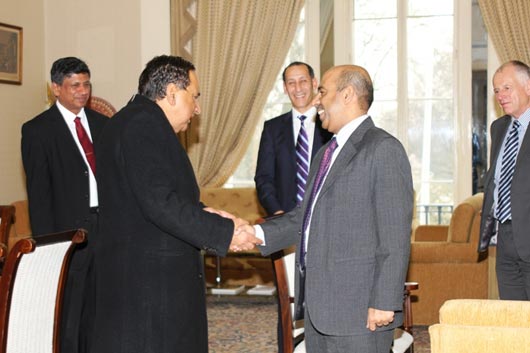 Latest Headlines in Sri Lanka