RADIATION MONITORING CENTER ESTABLISHED AT PERADENIYA UNIVERSITY
Posted by Editor on March 22, 2011 - 9:41 pm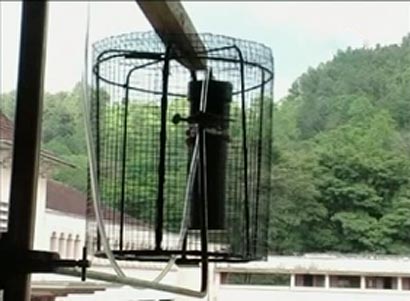 A center for radiation monitoring was established at the Peradeniya University premises yesterday.
The center has been set up to test radiation levels in the atmosphere, in order to determine if the explosions at the Fukushima nuclear power plant in Japan, has had an impact on Sri Lanka.
Under the first phase of nuclear testing center, the air is inspected and filtered and filtered data is examined through a computerized mechanism.
"There has been a radiation leak in Japan. The Japanese government has stated that it has been deposited in the earth within a 150 kilometer radius around the power plant."
"For example, if this radiation leak occurred on a grassy plain, the milk obtained from the cows that consume that grass could contain radiation. If this is the case, it is harmful." said Dr. Ranjith Wijewardena, the Nuclear Physics specialist at University of Peradeniya.
Meanwhile the head of department of Physics Dr. Nimal Hettiarachchi stated that they intend to carryout continuous radiation tests.
"Basic radiation that contains cesium 137 is risky. Its lifetime spans 30 years. Which means its ability to emit radiation will decrease in half only after 30 years."
"C works is the measurement which measures its risk to health. Danger to health occurs from around one C works." said Dr. Nimal Hettiarachchi.
Source: News First
Latest Headlines in Sri Lanka