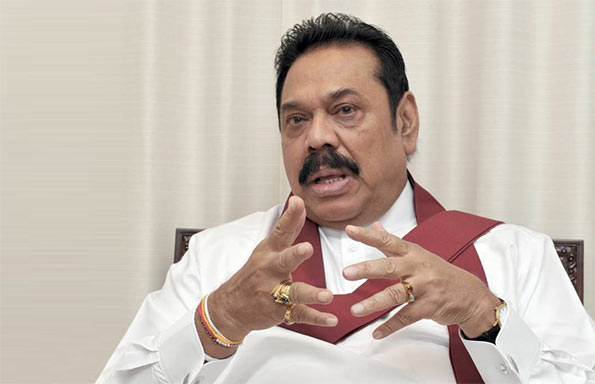 A Cabinet reshuffle wouldn't do any good to the country under an inefficient government, said former President Mahinda Rajapaksa responding to media in Kandy, yesterday (25).
The Cabinet reshuffle caused a loss to Kandy as Lakshman Kiriella had been stripped of the Ministry of Highways, the former President said.
Rajapaksa said so fielding questions from journalists after paying homage to the Sacred Tooth Relic and calling on the Mahanayake Theras of Malwatte and Asgiriya.Former President Rajapakse said the recently held local government elections had led to a mess due to the flaws in the electoral system. The losers had benefited at the expense of the winners, he said.
"The yahapalana government blamed my government for drawing loans. But, it has drawn much more foreign loans during the last three years," Rajapaksa said.
The present government got short-term loans at high interests, the former President said, adding that it was planing to bring in new laws to give more powers to Prime Minister Ranil Wickremesinghe to draw more foreign loans.
(Source: The Island – By Cyril Wimalasurendre)