Call to boycott US goods
Posted by Editor on March 24, 2012 - 9:13 am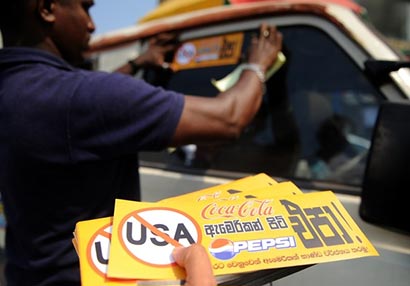 A campaign to boycott goods and food produced in the US has been launched by a group known as the Jathika Savidana Ekamuthuwa today.
The campaign was launched in Colombo by the group led by Dr Gunadasa Amarasekra calling traders not market Coca Cola, pepsi and wheat flour among other items.
They said the protest was being launched as the US government has brought false allegations against Sri Lanka.
The organization called the public to take part in the peaceful campaign against US.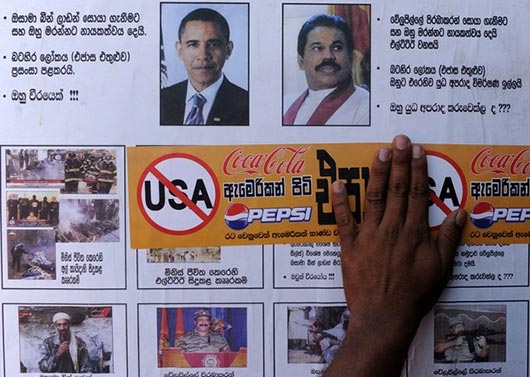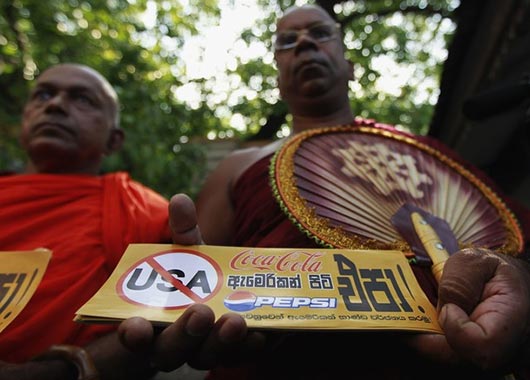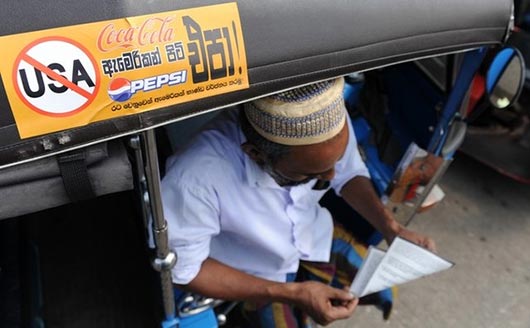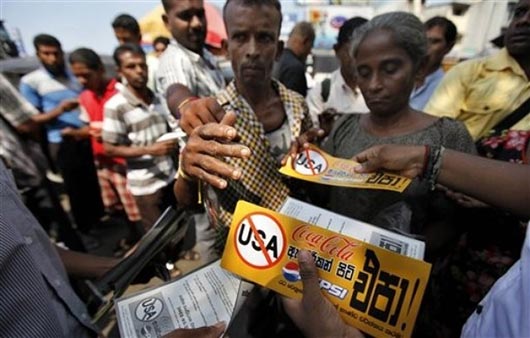 Courtesy: ST Online / Pix by Getty Images / Reuters / AP

Latest Headlines in Sri Lanka