Calls to investigate Osama killing
Posted by Editor on May 6, 2011 - 9:22 am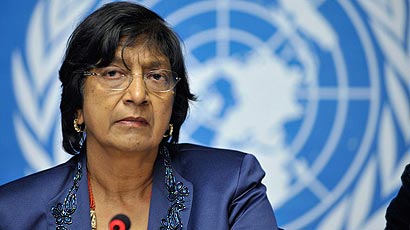 The United Nations' human rights chief, Navi Pillay, has called on the American government for a full disclosure of the facts about the killing of Osama Bin Laden in a covert US operation.
She said this was necessary to establish the legality of the operation. Ms Pillay said the Al-Qaeda leader had admitted to appalling acts of terrorism but all counter-terrorism actions must respect international law.
Amnesty International
The spiritual leader of the Anglican church, Rowan Williams, said the killing of an unarmed man left an uncomfortable feeling.
On Wednesday, Amnesty International said US special forces should have taken Bin Laden alive if he was unarmed.
New York based rights organisation, Human Rights Watch told BBC Sinhala Service on Monday that they are calling for a full investigation of the killing of Bin Laden by US forces. BBC reports.
Courtesy: Ada Derana
Latest Headlines in Sri Lanka