Mobitel, first in S Asia to successfully demonstrate LTE; Achieves data rate of 96 Mbps:
Posted by Editor on May 7, 2011 - 12:17 pm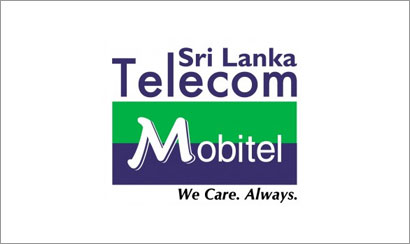 Sri Lanka Telecom Mobitel, the National Mobile Telecom Service Provider, announced yesterday that it has carried out a successful trial of LTE (Long Term Evolution) Technology achieving speeds of up to 96 Mbps.
Having launched the first Super-3.5G HSPA network in South Asia in December 2007, and subsequently carried out trial of HSPA+, MIMO (Multiple Input Multiple Output) with downlink speeds of up to 28 Mbps in 2009, another first in the region, Sri Lanka Telecom Mobitel has broken the speed barrier even further to demonstrate broadband speeds of up to 96Mbps in downlink and 49Mbps in uplink using LTE technology, and setting another record in the region for the third consecutive time.
Sri Lanka Telecom Mobitel Chairman Nimal Welgama said, "Technology advances are among the key drivers that push outwards a country's Production Possibility Frontier catalyzing economic growth.
'As such, the National Mobile Telecom Service Provider, Mobitel has committed to embrace and offer the latest and the most advanced technologies that are needed for Sri Lanka's rapid development. We strongly believe that embracing latest ICT technologies like LTE will lay the most conducive infrastructure for other sectors to grow and blossom at a fast pace leading Sri Lanka towards a fully developed nation."
The prime factor behind the super-fast speeds demonstrated in LTE technology when compared to existing and most advanced 3G technologies is that the spectral efficiency is four to five times greater in LTE than in the most advanced 3G technologies.
The use of OFDM (Orthogonal Frequency Division Multiplexing) carrier modulation in LTE allows easy upward scalability for higher bandwidth requirements, coupled with MIMO technology, which effectively uses multiple antennae in both the Terminal Device (Data dongle, Tablet PC/Smart Phone etc.) and radio network to transmit and receive multiple streams of information within the same spectrum. The demonstration was carried out in the 2.6GHz frequency range, and initiatives are under way to explore operations at other spectrum bands for commercial deployment. Witnessing this trial at Mobitel's Flagship Care Centre, Telecommuniations Director General Anusha Pelpita said "TRCSL is committed to assist all the telecommunication operators in Sri Lanka to develop world class telecommunication network facilities in the country. The spectrum allocation for the commercial operation of LTE will soon be finalized where the operators will be able to launch nationwide enhanced ICT infrastructure to benefit all businesses and consumers in Sri Lanka through this latest evolution in mobile broadband technology."
This LTE trial not only demonstrated the superiority of LTE technology but it also strengthened Mobitel's confidence and ability in the timely commercial deployment of a LTE ready network. As such, Mobitel hopes to leverage on this trial to set up a commercial network that will build on the immense potential this technology offers for a wide variety of end-user offerings.
ZTE corporation of China was selected by Mobitel as its technology partner to deploy this state-of-the-art LTE ready Next-Generation-Network.
In particular, a factor which distinguishes LTE from other technologies is the improved quality of experience, due to reduction in latency.
This enhances the user experience of time-critical applications such as Voice, Video and on-line gaming while extending potential benefits to businesses as well as Finance sector, by significantly reducing time taken on data transport for time critical transactions such as on-line trading and other financial transactions.
"As the National Mobile Telecom Services Provider we are committed to take every initiative towards developing our nation through the use of ICT," said Sri Lanka Telecom Mobitel CEO Suren J Amarasekara. "The growing power of ICT services and terminal devices as well as emerging trends such as cloud computing and machine-to-machine communications, require network infrastructure capable of ultra high data link speeds and bandwidth. We strongly believe that LTE will enhance the capabilities towards fulfilling these ever increasing ICT needs of citizens of Sri Lanka and thereby lead our country towards an infocom and knowledge rich society."
The successful demonstration of LTE technology which saw a downlink speed exceeding 96 Mbps is part of the company's latest network expansion project.
The LTE network demonstration was conducted in the presence of Director General of the Telecommunication Regulatory Commission Anusha Palpita.
****************
Sri Lanka Telecom Mobitel
* Sri Lanka Telecom Mobitel is a wholly owned subsidiary of Sri Lanka Telecom.
* In January 2004, the company launched its fully-fledged 2.5G GSM network. In December 2007, the company launched its 3.5G HSPA network – the first Super 3.5G network in South Asia.
* Mobitel successfully demonstrated HSPA + MIMO technology with down link speed up to 28.8 mbps for the first time in the South Asian region.
* Investments committed to date in the 3.5G/2.5G networks and service offering amounts to over US$400 mn.
Courtesy: Daily News
Latest Headlines in Sri Lanka