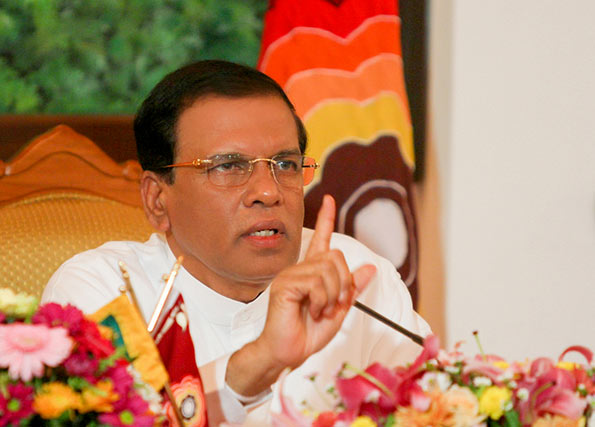 President Maithripala Sirisena has instructed Ministers to cancel all foreign tours for one month and stay in the country to respond to public demands, it is learnt.
Accordingly, the President asked the Ministers to do so at the parliamentary group meeting conducted on Monday.
He had said public protests prevailed in the country over VAT hike and others among them, the Ministers should remain in the country to explain matters to the people.
(Daily Mirror)