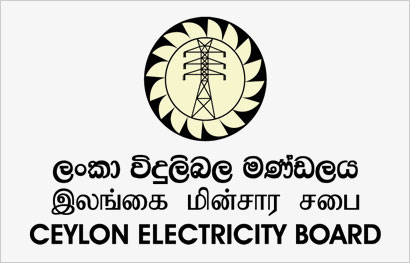 With Ceylon Electricity Board (CEB) engineers about to get a staggering 79.29% salary increment (or an increase of Rs. 127,980 each) other unions including accounts and human resources personnel are planning to take on the powerful engineers' union. There are about 1,300 engineers in the CEB.
Going by the previous increment given in 2012, an engineer gets Rs. 161,400 as the basic salary and with the increment he or she will get Rs. 289,380. Engineers' perks amount to more than Rs. 100,000.
Senior trade unionists told The Island that though the green light for the special increase for engineers was given under the table by former CEB Chairman W. B. Ganegala, they had brought it to the notice of newly appointed Power and Energy Minister Patali Champika Ranawaka, however, nothing had happened.
Trade union leaders said they would take up the issue with Minister Ranawaka today. They said the CEB had to be fair by all its workers.
According to the previous salary structure CEB workers' salaries average Rs. 86,000 without various allowances and with the latest 30 per cent pay hike an employee's take-home pay is expected to exceed Rs. 100,000.
In December, CEB Management agreed to pay 30 per cent salary increase for its more than 16,000 employees with effect from the New Year, a top official said.
Prior to giving the green light, the CEB requested its trade unions numbering 50 to ink a joint agreement.
The CEB also paid one-and-a-half months' bonus instead of the usual one month bonus plus Rs. 5,000.
In 2012, Ceylon Electricity Board Engineers Union (CEBEU) got the Treasury approval for the its management grade to be given a pay hike six times higher than that given to the lowest grade.
An engineer told The Island that they had been compelled to make that demand last time as the 25 per cent salary hike was not enough.
The comparison was usually made between the CEB General Manager's salary and that of the lowest basic salary, he said.
Due to 2012 Treasury decision following the engineers demand, CEB had to incur an additional Rs. 160 million annually.
Of more than 16,000 employees at the CEB, about 1,200 were in senior management positions, the engineer said.
CEB sources said the government had agreed to the latest pay hike as it did not want trouble in the power sector in view of the Jan. 08 presidential poll.
(The Island)