CEB to lose Rs 86 M a day
Posted by Editor on September 9, 2013 - 8:11 am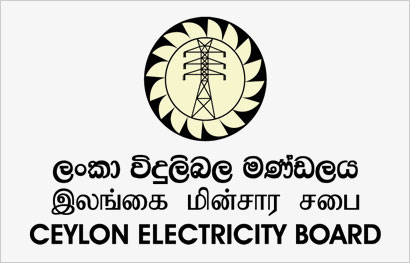 The Ceylon Electricity Board's (CEB) decision to shut down the Bowatenne Hydro Power Plant (BHPP) for one month for maintenance work on the heels of maintenance being carried out on the Norochcholai Coal Power Plant (NCPP), will cost the CEB a massive loss of Rs 86 million a day.
Adviser of the National Electricity Consumers' Movement (NECM), Bandula Chandrasekera, told Ceylon Today, despite the NCPP being closed for the last three weeks, the CEB has decided to carry out maintenance work on the BHPP. He said, although maintenance on the BHPP was scheduled in advance, the CEB could have been more perspective and timed the shutting down at a later date, after the NCPP is re-activated."They could have postponed carrying out maintenance for one or two months in view of maintenance being carried at the NCPP," he said.
The BHPP, which generates around 50 MWH is for the last three months being used to generate the load during  peak hours to meet the nation's requirements of power. Chandrasekera said the BHPP has been providing electricity during 6.00 p.m. to 9.00 p.m. when the demand for electricity is at its peak, in view of the high spill level it maintains, consequent to the recent rains.
"The BHPP was full, up to 95% capacity, and now after the usage of hydro power, it's capacity has come down to 70%," he said. With the BHPP closed for maintenance, it is estimated that the CEB will have to buy power that would cost in the region of Rs 8 million from private power suppliers, daily.
Compounding the problem, one of the two turbines of the Kukule Gange Power Plant has also been shut down for several months due to technical problems, adding to CEB's financial burdens, and said to cost another Rs 8 million a day to obtain power. With no signs of restarting the turbine, the CEB is said to be buying another 50 MWH of electricity to supplement the supply needed, to the national grid.
Also, the closure of the NCPP is costing the CEB Rs 70 million a day. "In total, the CEB is losing Rs 86 million a day due to its unplanned and ill-timed move, which in turn will impact on the consumer," he said.
(Source: Ceylon Today)
Latest Headlines in Sri Lanka