CEB workers threaten countrywide strike
Posted by Editor on December 18, 2017 - 8:11 am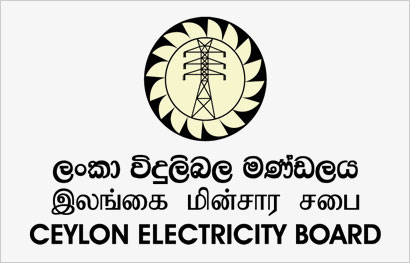 Joint Trade Union Alliance of the Ceylon Electricity Board yesterday warned that they would launch a countrywide strike if the government failed to provide solutions to their problems today (18).
Covener of the alliance, Ranjan Jayalal told The Island yesterday that the CEB workers were on a fast for the last seven days and if the authorities continue to ignore their grievances, they would shift their agitation to the next stage – a countrywide strike.
Jayalal said there was a move to increase the electricity tariff by 12% from January next year burdening the people.
He said remuneration of workers who worked to supply electricity during all national disasters had been slashed, though they were praised by the ministry for their dedication. If the ministry did not solve the matter as promised, by today (18), they would launch a strike.
The CEB management had verbally assured them that solutions would be given by today. But workers did not trust the CEB and the Ministry. "So, we will continue this hunger strike until we received an assurance in writing. We believe the top management of the CEB will want to avoid an indefinite
strike," Jayalal said.Sagala Lakmal, Steering Committee member of CEB Joint Trade Unnion Alliance said:
We call on the rulers to immediately stop slashing the overtime payment and bonuses of those who spoke up against the thieves. The trade union representatives have been patient up to now only because of the GCE Ordinary Level Examination. But if the rulers have no regard for this, if they are not holding any accountability, and if they do not give us a response by 12 noon, we will transform this hunger strike to a countrywide strike action.
Among the demands of the CEB workers are obtaining bonus payments, rectifying salary anomalies created when the government increased the salaries of CEB engineers in 2014 and providing of overtime payments.
(Source: The Island – By Chaminda Silva)
Latest Headlines in Sri Lanka