Chandrika Withdraws
Posted by Editor on November 11, 2014 - 8:01 am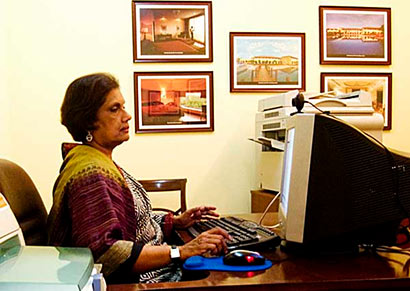 Former President Chandrika Bandaranaike Kumaratunga has rejected an invitation, from several United National Party (UNP) MPs to contest the coming presidential election, as the Common Opposition Candidate.
Several UNP MPs, including Chairman Kabeer Hashim and media head Mangala Samaraweera, met Kumaratunga last week and requested her to contest as the Common Opposition Candidate. However, she has rejected the invitation.
Hashim and Samaraweera met UNP Leader Ranil Wickremesinghe, after it was confirmed that the Presidential Election will be held on January 2015, and requested him not to contest. The MPs told Wickremesinghe that if he contested it will be extremely difficult to rally all the Opposition parties and Ministers and MPs in the government against President Rajapaksa.
However former President Chandrika Bandaranaike could achieve that.
Wickremesinghe has asked Hashim and Samaraweera to meet the former President and request her to contest.
However, when they met Bandaranaike, she has rejected the invitation but has stated that she will support the Common Opposition Candidate. Due to this the former President didn't attend the press conference organized by the Opposition Parties and had sent a special message.
(Courtesy: Ceylon Today)
Latest Headlines in Sri Lanka