China records first virus death in Beijing as toll passes 100
Posted by Editor on January 28, 2020 - 12:41 pm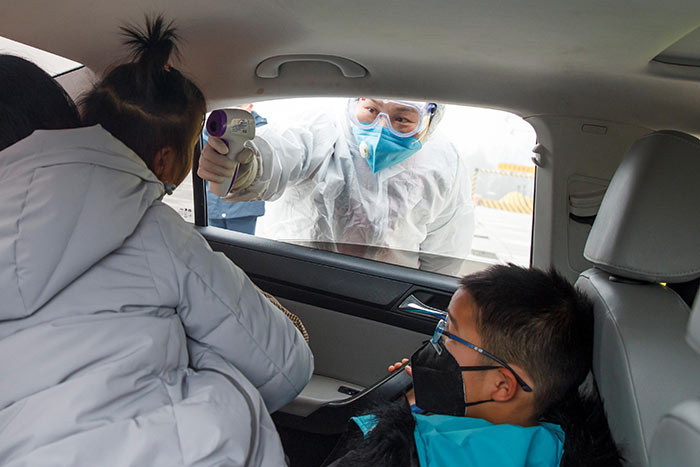 A new strain of virus spreading across China has claimed its first victim in Beijing, officials said on Tuesday, as the death toll climbed to 106, the United States warned citizens against trips to the country and financial markets again recoiled.
As concern mounted about the impact of the coronavirus on the world's second-biggest economy, health authorities reported a new surge in cases, while adding that all but six of the dead were from the central city of Wuhan.
Although cases of the flu-like virus have appeared in more countries, with Sri Lanka and Cambodia the latest on the list, no fatalities have been reported outside China.
Wuhan, a city of 11 million in Hubei province, where the virus emerged late last year, apparently in a market illegally selling wildlife, has been all but put under quarantine, with a lockdown on almost all transport and public gatherings.
Tens of millions of others in Hubei live under some form of travel curbs, in a bid to stifle the virus before it can radiate out across China and beyond.
Social media images showed residents of city apartment blocks plaintively chanting, "Wuhan, you can do it!" and singing the national anthem out of their windows.
Tuesday's toll of 106 was up from 81 the day before. The number of total confirmed cases in China surged to 4,515 as of Monday, from 2,835 the previous day, the National Health Commission said.
Global stocks fell again as oil prices hit three-month lows, and China's yuan currency dipped to its weakest level in 2020 as investors worried about damage to the economy from travel bans over the Lunar New Year holiday period, which China extended in a bid to keep people isolated at home.
Analysts said China's travel and tourism would be the hardest-hit sectors, together with retail and liquor sales, though healthcare and online shopping were seen as likely out performers.
(Reuters)
Latest Headlines in Sri Lanka