China to give kidney hospital, US$ 250 million in grants to Sri Lanka
Posted by Editor on July 30, 2015 - 7:03 am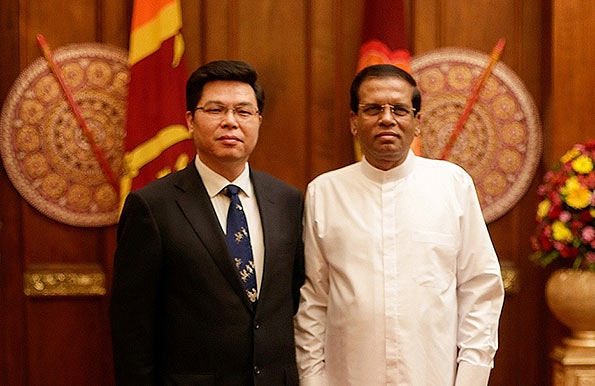 China will build a 100 million dollar specialized hospital to treat a mysterious kidney disease that is striking mainly rice farmers in Sri Lanka and also give another 250 million dollars in grant aid, Ambassador Yi Xianliang said.
"China will contribute assistance to Sri Lanka to construct a special hospital," Ambassador Yi told members of the Sri Lanka China Business Council of the Ceylon Chamber of Commerce.
China will donate 600 million Yuan or about 100 million US dollars to fight the kidney disease he said following a meeting forum he had attended with President Maithripala Sirisena.
President Sirisena's home constituency is a rice growing area, where many farming families have been struck with a mysterious kidney disease of unknown origin (CKDu).
The President recently banned glysophate, a weedicide, after some researchers put forward a theory that it could be leeching heavy metals from the soil to groundwater, though no animal studies was done to confirm the hypothesis because many Sri Lankans followed Buddhism.
Other suspected causes include pesticides and the overuse of phosphate fertilizer. Sri Lanka's government gives massive fertilizer subsidies following protests Janatha Vimukthi Peramuna, leading to over-use.
Over the next three years 1.5 billion Yuan or about 250 million US dollars will be donated for "social and economic development," Ambassador Yi said.
China has been funding Sri Lanka's infrastructure with semi-commercial long term loans and the new administration suspended several project claiming they were inflated, but is now gradually resuming them. China was also not known much for giving grant funding, unlike Japan.
China has also come under fire from activists for not backing the ousted Rajapaksa when it violated human rights of citizens.
(Source: ECONOMYNEXT)
Latest Headlines in Sri Lanka