CHOGM PARTICIPATION GOOD AS ALL OTHER CHOGMs
Posted by Editor on November 10, 2013 - 9:59 am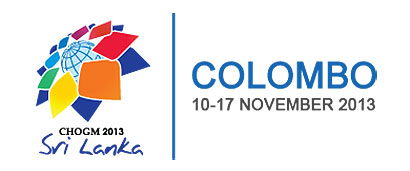 External Affairs Ministry Additional Secretary Rodney Perera said international participation at CHOGM 2013 in Sri Lanka at summit level will be no less in comparison to the level of participation at any previously held CHOGM summits.
"The participation at CHOGM 2013 will be no different from any other previously held summit. Who will want to be isolated and who will not be, by not participating is a matter to be discerned later," Perera said.
"As of today, confirmed international participation at the summit is 3,000. More than 1,600 delegates have confirmed participation from the Commonwealth countries, including Prime Ministers and Foreign Ministers," he said.
A very strong Indian delegation will attend the summit. Indications are that Indian Prime Minister Dr. Manmohan Singh will also attend. It could come as a last minute decision, he said. "Even as I speak, security arrangements are being made for the summit's participants," he said. Among the Prime Ministers who have confirmed participation at the summit is Australian Prime Minister Tony Abbot.
"More than 1,800 business leaders have confirmed participation at the summit's Business Forum and 500
for the People's Forum so far," said Perera. Over 850 journalists, including Channel Four director of controversial "Sri Lanka Killing Fields" will cover the summit," he said.
"It is a decision of the Mass Communication Ministry to allow Macrae and his team to participate in the summit, The rationale behind this is to allow him to perceive the real situation of the country through their coverage of the Commonwealth summit," he added. In fact, the international participation is more than what we expected. There is still a heavy demand and we are doing our best to accommodate them because hotels are already full, he explained.
Meanwhile, UK Foreign Secretary William Hague has said leaving their chairs empty at the forthcoming Commonwealth Heads of Government Meeting (CHOGM) in Sri Lanka would be turning its back on the Commonwealth itself. On the contrary, protests have intensified in Tamil Nadu demanding that Indian Prime Minister Manmohan Singh boycott the summit.
Writing to UK's Daily Telegraph, Hague had said,. hosting the Commonwealth has put Sri Lanka under the international spotlight and has contributed to some improvements.
He has drawn attention of the Commonwealth nations to the fact that Sri Lanka has taken positive steps on resettling displaced people, rebuilding infrastructure, removing land mines and reintegrating former Tamil combatants into society since 2009.
He also noted that Sri Lanka held provincial elections in the North and has announced a commission on the disappeared.
The government held provincial elections in the north and announced a commission on the disappeared, he noted.
(Courtesy: Daily News)
Latest Headlines in Sri Lanka