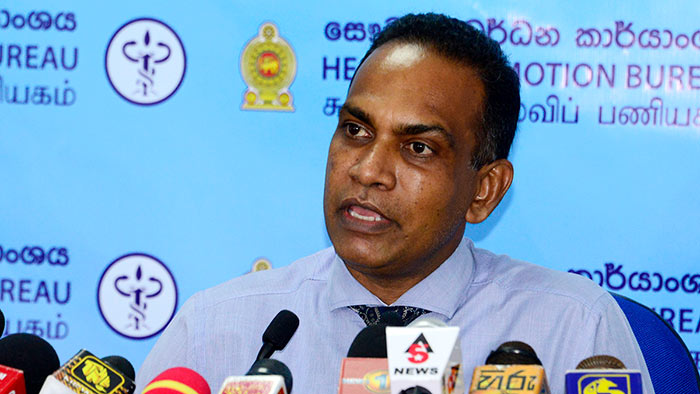 Former Health Ministry Spokesperson Dr. Jayaruwan Bandara has been summoned to appear before the Criminal Investigations Department (CID) today to record a statement regarding information that he had revealed during an interview.
Police said Dr. Bandara was informed to appear in the CID this morning following a complaint made by Chairman of the State Pharmaceutical Manufacturing Corporation Dr. Uthpala Indrawansa and Chairman of the National Medicines Regulatory Authority Dr. Rasitha Wijewantha.
They lodged a complaint against Dr. Bandara with regard to misleading the general public by stating false information during an interview with a journalist recently .
Dr. Bandara reportedly made remarks over the deletion of National Drug Regulatory Authority data and the production of drugs.
(Source: Daily Mirror)