Commonwealth criticised for holding Sri Lanka meeting
Posted by Editor on November 14, 2012 - 7:32 am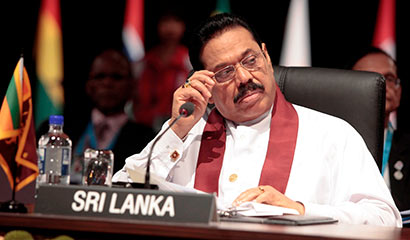 Politics.co.uk – By Alex Gangitano
The Commonwealth's decision to hold a heads of government meeting in the Sri Lankan city of Colombo was wrong, according to a new report.
A foreign affairs committee report today looked at evidence of serious human rights abuses in the country, whose capital is to hold the 2013 Commonwealth heads of government meeting.
The committee urged the prime minister to publically refuse to attend the meeting unless he receives "convincing and independently-verified evidence of substantial and sustainable improvements in human and political rights in Sri Lanka".
The country's 26-year-long civil war ended in 2011, but hundreds of people remain detained.
Arbitrary and illegal detention and enforced disappearances are routine in Sri Lanka.
The report said the moral authority of the Commonwealth has "too often been undermined by the repressive actions of member governments".
Politics.co.uk
Latest Headlines in Sri Lanka