CONGRESS OPPOSITION CRITICISES BJP MADHYA PRADESH GOVT. FOR HELPING HINDU PILGRIMS TO VISIT SRI LANKA
Posted by Editor on April 10, 2012 - 7:33 am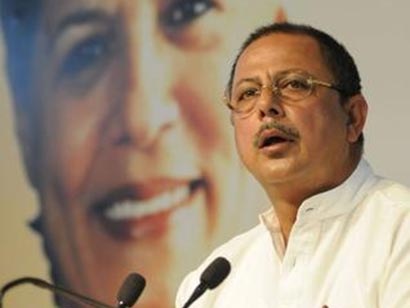 Onlanka News – By Walter Jayawardhana
The Bharatiya Janatha Party led state government of Madhya Pradesh is favouring  a Hindutva agenda in granting subsidies to the state pilgrims to visit Sitamatha temple in Sri Lanka , the Opposition leader of the state has alleged.
Leader of the Oppostion of the Congress Party Ajay Singh last Friday alleged that the state government is implementing hidden Hindutva agenda in the name of subsidy on Hindu pilgrim centers.
Adddressing media persons here in Bhopal City on Friday, he alleged that it appeared that there was a 'Hindutva agenda' behind the decision of the BJP government to give subsidy to people in the state to visit certain religious places in foreign countries, like Sri Lanka.
"It appears that there must be a Hindutva agenda behind giving subsidy to people visiting some religious places belonging to a particular community," Ajay said.
Hindutva is a passionate national movement that came into Indian politics in the 1980's which is considered to be strongly anti-West and connected to BJP and several other Indian political groups and opposed to the secular dogma of the Indian Congress Party.
"If at all the State government wanted to subsidise such religious visits then it should do it for all the communities of the society," he said, adding that it would have been better if instead of giving subsidy for such visits, the government could have spent the money on the renovation of dilapidated temples and other religious places of the state.
The State Government has on Thursday, through an official order expanded the subsidy scheme for pilgrimage to places of religious importance situated in Sri Lanka (Sita Mata Temple and Cambodia (Angkor Wat Temple), the Pioneer daily newspaper reported, quoting official sources.The subsidy also helps Sri Lanka to attract many Indian pilgrims as tourists.
Such provisions are already in place for pilgrimage to Kailash Mansarovar (China-Tibet), Hinglaj Mata Mandir and Nankana Saheb (both in Pakistan). The State Government will now provide 50 per cent subsidy on expenses (maximum `30,000) to the state's citizens for the journey to pilgrim centres in Sri Lanka and Cambodia.
Latest Headlines in Sri Lanka