COPE to probe CBSL dealings since Jan
Posted by Editor on April 17, 2016 - 7:03 am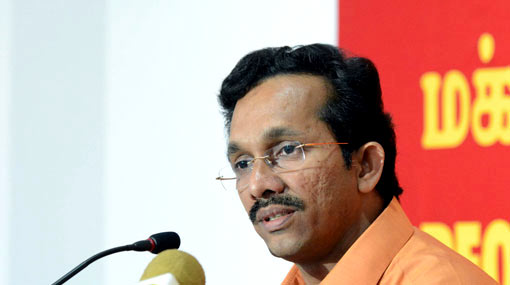 The Committee on Public Enterprises (COPE) has called on the Auditor General to submit a report regarding all dealings done by the Central Bank of Sri Lanka (CBSL) since January this year.
The move comes amidst fresh allegations pertaining to the issuance of Treasury bond worth Rs. 80 billion in March, whereas the CBSL had claimed the bonds issue was only for Rs. 40 billion.
When queried about the allegation with regard to a scam surrounding a Treasury bond issue of Rs 80 billion reported to have taken place on March 29, Chairman of the COPE and MP, Sunil Handunneththi said that it was said to have taken place subsequent to the last time that Governor of the CBSL, Arjuna Mahendran had been summoned before the COPE for questioning.
Auditor General, H.M. Gamini Wijesinghe was not available for a comment.
Meanwhile, both Deputy Minister of Megapolis and Western Development and Chairman of the Committee on Public Accounts, Lasantha Alagiyawanna and Handunneththi said that nothing in relation to the recent Panama Papers leak concerning offshore dealings including those of Sri Lankans had come to their notice yet. Elsewhere, civil society actor, the non-governmental organization, the Anti-Corruption Front (ACF) had written to Mahendran seeking an explanation regarding the bonds issue and had expressed that the manner in which the doubling of the issuing of bonds, which the CBSL had claimed as being for reasons that the demand for Treasury bonds had experienced an increase, was extremely suspicious.
The ACF also expressed concern over the non-disclosure of details pertaining to the primary dealers who had purchased the said bonds.
(Source: Nation.lk – By Ruwan Laknath Jayakody)
Latest Headlines in Sri Lanka