Cops opens fire on unruly mob – Another death in East due to police shooting
Posted by Editor on August 14, 2011 - 12:13 pm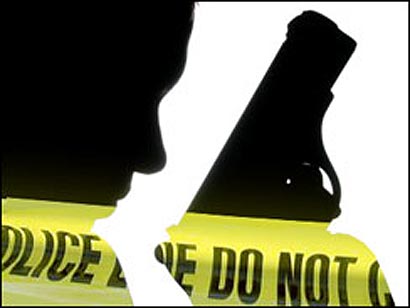 The government stepped-up security in the East as a confrontation between the police and unruly crowds yesterday morning claimed another life at Kattankudy, a predominately a Muslim village in the Batticaloa district.
The victim died as a result of police opening fire to control an unruly mob. This follows Friday's clashes at Pottuvil law enforcement personnel and a rampaging mob resulting in the death of another civilian. The government imposed curfew in Pottuvil to control the situation.
The Army and elite Special Task Force (STF) threw their weight behind the police, while Defence Secretary Gotabhaya Rajapaksa on Friday reiterated his commitment meet the unexpected challenge. Rajapaksa urged the public not to take on the police or face the consequences.
The warning was given at a function held at the Defence Ministry on Friday afternoon.
Police and military officials alleged that villagers had targeted wildlife workers and some military personnel engaged in an elephant census alleging they were 'grease devils' preying on women.
In spite of repeated attempts to convince villagers, a section of the crowd had challenged the police, sources said.
They said that the UPFA's constituent partner, the SLMC, was making a desperate bid to reassure the Muslim community in the East in the wake of trouble.
This was the worst situation of this nature that had arisen since the conclusion of the conflict in May 2009, they assessed.
An aide to Justice Minister Rauf Hakeem told The Sunday Island on Friday night that the minister would visit the affected area over the weekend to meet community leaders.
Hakeem also called for IGP N.K. Illangakoon's swift intervention, while phoning President Mahinda Rajapaksa in China to urge immediate measures to restore normalcy.
President Rajapaksa, immediately after returning from China inquired about the unforeseen crisis, while directing tangible measures to restore normalcy.
Authoritative sources told The Sunday Island that those politicians representing the East should talk to their communities as part of the overall measures to reassure them.
They stressed that the government wouldn't allow interested parties to cash on the crisis, which could develop into an obstacle to post-war recovery process.
Tamil estate workers had cut and chopped to death two Tamils last Thursday in the Haputale police area accusing them of eyeing estate women. The police described the victims as Tamil traveling salesmen and weren't involved in any illegal activity.
Following the double murder at Haputale, the police called for the deployment of the army to prevent further incidents.
Police sources alleged that both print and electronic media had contributed heavily to this unfortunate situation. Some television stations had gone to the extent of interviewing villagers who declared they had seen 'grease devils' with their own eyes, sources said.
Courtesy: The Island
Latest Headlines in Sri Lanka