Credible inquiry into rights violations in Sri Lanka possible – Chidambaram
Posted by Editor on October 22, 2015 - 9:20 am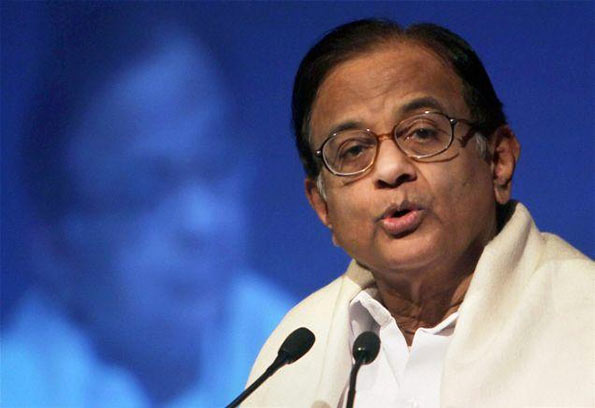 India's former Union Finance and Home Minister P. Chidambaram on Wednesday said "credible inquiry" [into alleged human rights violations in Sri Lanka] could be achieved in many ways.
Mr. Chidambaram, who is the first prominent leader from Tamil Nadu to visit Sri Lanka in recent times, told The Hindu that "at least, there a few ways. You don't have to have binary approach."
Asked about his stand on a resolution adopted by the United Nations Human Rights Council early this month on reconciliation and accountability, Mr. Chidambaram replied that "international flavor" could be added to the inquiry by involving "credible individuals."
He recalled that an Indian judge [Radhabinod Pal] had taken part in post-World War II trials held [by the International Military Tribunal for the Far East] in Japan.
Pointing out that political parties in Tamil Nadu were for an international inquiry, he said, "I don't think there is any support [for such a position] in the UNHRC."
Terming a "courtesy call" his meeting with Chief Minister of the Northern Province C.V. Wigneswaran earlier in the day in Jaffna, the former Minister said Mr Wigneswaran was "quite forthcoming and candid" on pluses and drawbacks in the existing arrangement between the Central government and provincial councils.
Mr. Chidambaram, who clarified that he did not discuss the UNHRC resolution with Mr Wigneswaran, said he sought meetings with Prime Minister Ranil Wickremesinghe and Tamil National Alliance (TNA) leader R. Sampanthan.
He will deliver the 20th Annual Tax Oration at the Institute of Chartered Accountants of Sri Lanka here on Thursday before leaving Colombo on Friday evening.
Chidambaram has sought meetings with Wickremesinghe, Sampanthan, the Hindu reports.
Latest Headlines in Sri Lanka