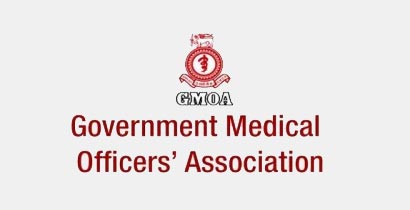 The Government Medical Officers' Association (GMOA) yesterday reiterated that remedial measures taken to resolve the issues caused by the SAITM (South Asian Institute of technology and Medicine) should lead to its nationalisation.
GMOA Secretary Harith Alutge yesterday told The Island that the executive committee would soon decide when to launch an indefinite strike unless the government responded positively to a five-point joint proposal made by the Deans and teachers of the state medical faculties to resolve the crisis.
The proposal comprises (1) gazetting of minimum standards of medical education and legalising technical report of the Sri Lanka Medical Council (2) Higher Education and Highways Minister Lakshman Kiriella to inform court that the SAITM has not received SLMC approval (3) suspension of enrolment (4) suspension of awarding degrees and (5) setting up a committee to address the grievances of those studying there subject to SLMC approval.
Dr. Aluthge said the crisis that had been caused by the SAITM was now in the last phase.
(The Island)