I am with the protesters – President
Posted by Editor on June 30, 2017 - 7:02 am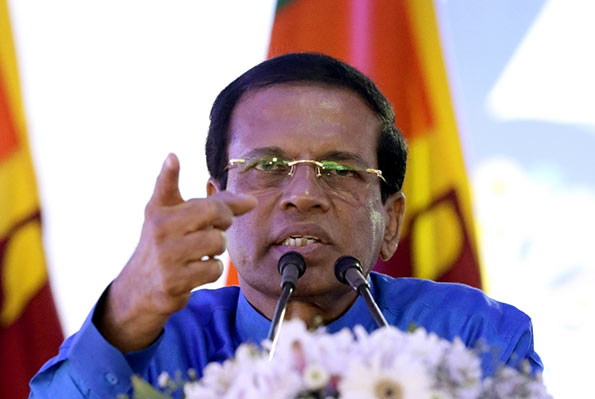 President Maithripala Sirisena yesterday said that he sided with the public protesting against the Uma Oya Project. " I am on the side of the people. The people are justified in their uprising" he said. He made these remarks at a ceremony held in Nuwaraeliya.
He further said that foreign specialists would be brought in the coming weeks to overlook the project and provide solutions. He also stressed that he would launch separate investigations soon against those who committed financial frauds through the Uma Oya multipurpose project.
The President added that the implementation of the Uma Oya project purely on politically motivated decisions disregarding the advice of eminent engineers had led to the present problem where people had to face unfavourable repercussions.
"The people who took wrong political decisions and defrauded funds amounting to tens and thousands of millions during this project have maintained a stoic silence in the face of public protest against the project,"he said He said that he hoped to launch a separate investigations soon against those who committed financial frauds through this project. President Sirisena said that although the government after assuming office considered the possibility of entirely stopping this project which earned stiff public opposition But he said he could not do so because almost two thirds of the prject had been completed by then and there was an immense debt burden involved owed to the Iranian Government which had to be repaid.
The President is expected to meet representatives of People's campaign against Uma Oya project in Colombo today. Digital infrastructure Development Minister Harin Fernando on Wednesday said that President has decided to intervene in this matter to provide a solution to this issue.
(Source: Daily News)
Latest Headlines in Sri Lanka