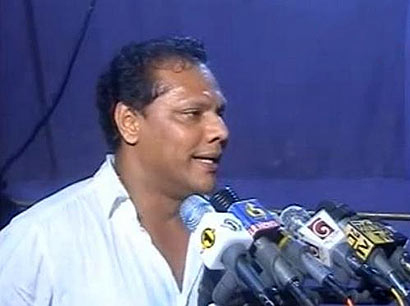 UPFA Chief Ministerial aspirant and former UNP MP Dayasiri Jayasekara yesterday warned that there could be a 'computer Jilmaat' when the votes were counted after the forthcoming PC polls in the Nortthwestern Province.
Speaking at a UPFA press conference, Jayasekera, however, said he had faith in public officials and he was confident they would not compromise themselves.
Dayasiri said that he did not have money to distribute phones and tyres free of charge to voters in return for their votes. He appreciated the assistant election commissioner for acting impartially when his posters were ordered to be removed in his presence.
Meanwhile, UPFA MP Salinda Dissanayake blamed the Assistant Election Commissioner for failure to take any action against those who gave away tyres etc on voters. He said that laws had been implemented to remove their election offices, but no action was taken against some candidates violating the law in the same party.
(Courtesy: The Island)