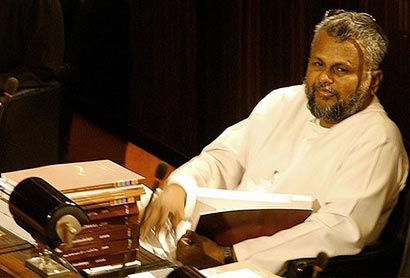 Traditional Industries and Small Enterprise Development Minister Douglas Devananda said he expects to contest the Northern Provincial Council Election to be held this year.
Responding to a question by a journalist at a press conference at the Information Department yesterday, the minister said he would be contesting for Chief Minister of the Northern Provincial Council.
The minister said returning unutilised funds of the local government authorities to the Treasury is a usual procedure adding that the unutilised money given to the TNA controlled Local Government Institutions in the Northern Province for last year has also been channeled back to the Treasury.
Devananda said according to the new and ongoing projects in the Northern Province, money would be once again allocated for 2013 for these local government authorities.
He said the financial provisions to the TNA controlled local government bodies were not invested properly for development projects and activities.
Courtesy: Daily News