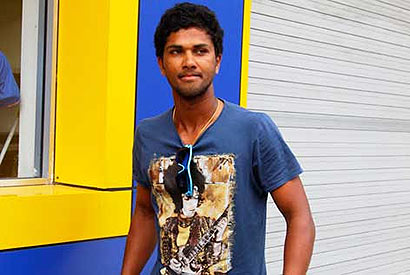 Dinesh Chandimal, Sri Lanka's T20 international skipper and has rejected offers to play in the sixth edition of the IPL, cricket board sources claimed.
Chandimal was not among the 13 Sri Lankan players originally contracted to play in the IPL auction. He is said to have rejected offers from Pune Warriors to fill in the void of the injured Australian captain Michael Clarke and from Delhi Daredevils to replace English batsman Kevin Pietersen, who is also injured.
His rejection came amidst controversy over the Sri Lanka players' participation in the Chennai matches of the IPL.
The ongoing political row with Sri Lanka involving the Tamil Nadu politicians and the resultant ban on Sri Lankan IPL players to play in Chennai has caused public anger in Sri Lanka.
Nationalist organizations have urged the government to ensure that the players boycott of the T20 league. (NDTV)