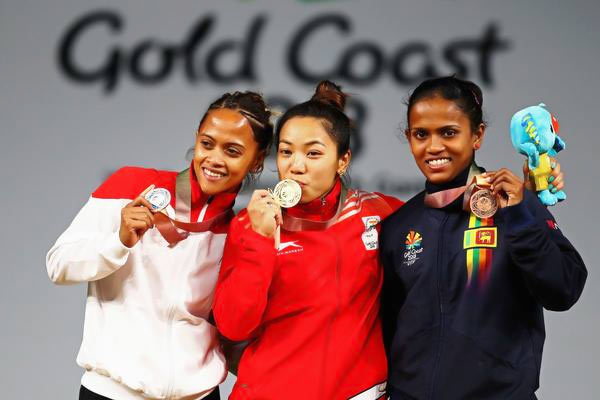 Sri Lankan weightlifter, Dinusha Hansani Gomez won the bronze medal at the 21st Commonwealth Games, lifting a total weight of 155 kg a short while ago.
Chanu Saikhom from India won the gold medal and Marie Hanitra Roilya won the silver medal.
They lifted a total weight of 196 kg and 170 kg respectively.
(Source: Daily News)