Discuss problems with regard to fuel price hike immediately, UNP asks govt.
Posted by Editor on February 14, 2012 - 7:56 am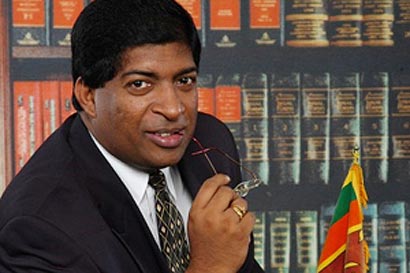 The UNP yesterday asked the government to summon Parliament immediately to discuss problems triggered by the recent fuel price hike, MP Ravi Karunanayake said.
Mr. Karunanayake said that he, along with his colleagues, handed over the letter written by his leader Ranil Wickremesinghe to the Prime Minister's office. UNP MPs Dr. Harsha de Silva, John Amaratunga, Eran Wickramaratne and Joseph Michael Perera also participated in this event.
Mr. Karunanayake told the Daily Mirror after the event that had the UNP been in power at the moment, petrol would have been sold at Rs.110 a litre, diesel at Rs.99 a litre and kerosene oil at Rs.89 a litre.
"We can justify our prices. According to the present prices in the world market, we can maintain such rates. By increasing diesel prices by Rs.31 a litre, the government is going to make a lot of money. It is serious," he said.
Courtesy: DM Online
Latest Headlines in Sri Lanka