Don't be duped by fake websites
Posted by Editor on June 9, 2014 - 8:00 am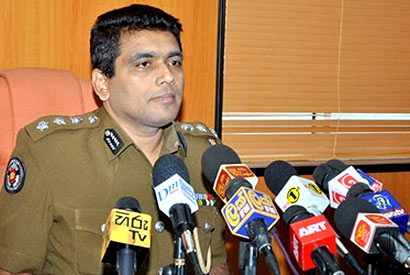 The Police yesterday warned the public, specially youth seeking jobs abroad, not to fall prey to the tactics adopted by terrorist organisations through fake websites.
Police Media Spokesman Senior SP Ajith Rohana told journalists at a press conference at the Police Headquarters yesterday that a fake website had been introduced by terrorist organisations to advertise jobs in South Korea.
The SSP yesterday gave the fake website operated by the terrorist organisation as ww.slbflanka.com. He said that the correct website of the Sri Lanka Employment Bureau is ww.slbfe.lk.
Criminal Investigation Department (CID) officers conducting investigations into this fake website arrested three suspects including the main suspect who had operated the fake website. The main suspect had changed his original name to that of a Muslim.
Responding to requests by the fake website, several Sri Lankan youth had deposited money in the terrorist organisation's bank account that appeared on the fake website. The CID had also recovered several lakhs of rupees from the suspects' possession.
CID officers appealed to the youth who deposited money to obtain jobs in Korea to come to the CID with the bank slips.
The officers had also obtained a RED Notice to arrest a woman who had left for Italy after committing several offences through the fake website.
(Daily News)
Latest Headlines in Sri Lanka