Don't support Sri Lanka at UNHRC, Jayalalithaa urges PM
Posted by Editor on March 7, 2012 - 4:42 pm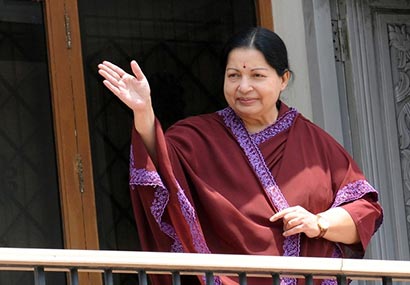 Chennai, March 6 (IANS) Tamil Nadu Chief Minister J.Jayalalithaa Tuesday termed India's support
to Sri Lanka at the United Nation Human Rights Council (UNHRC) untenable and demanded support for the US resolution next month on accountability issues of the Sri Lankan civil war.
In a letter to the Prime Minister Manmohan Singh, the text of which was released to the media here, Jayalalithaa, referring to her earlier Feb 29 letter, said: "The media reports mention that India is against the 'Country Specific' resolutions and wants to take up discussions only under Universal Periodic Review as a routine matter."
"This means direct support to the Sri Lankan Government, which is most unfortunate and untenable," she said, adding she reiterated earlier requests that India should support the US-backed resolution in the UNHRC and "strongly condemn the Sri Lankan Government".
Noting her Feb 29 letter had gone unanswered, Jayalalithaa said that she awaited a positive response to it.
Source: IANS
Latest Headlines in Sri Lanka