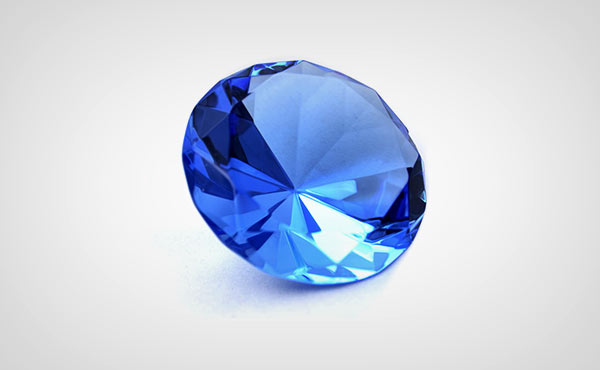 Dubai police say they've recovered a rare $20 million blue diamond that was stolen from a city company's vault and smuggled to Sri Lanka inside a pair of sneakers in a shoebox.
Police said Thursday a guard with the money transfer company secreted the diamond out of the vault on May 25 and passed it off to a relative who smuggled it out of the country.
After more than 100 interviews and the review of thousands of hours of CCTV footage — some showing the theft in progress — police say they were able to pinpoint the suspect.
After stealing the 9.33-carat diamond, the suspect handed it over to his relative to smuggle it in a shoe by sea. A video of the investigation released by the police shows an officer taking the sports shoe out of its box and recovering the pouch containing the diamond that is hidden inside.
The police arrested the Sri Lankan suspect, who was holed up in a neighbouring emirate after switching off his phone. Tracing him was no mean task as the police had to scour through more than 8,620 hours of surveillance camera footages and question over 120 people.
Colonel Mohammed Aqil Ahli, deputy director of the department of criminal investigation, said the police were notified about the daring theft from the company's vault at its headquarters in Jebel Ali.
The company officials were baffled by the crime, as the suspect had to go through multiple layers of security gates to get to the vault. As per the security protocol in place, the number of employees authorised to pass through to the vault reduced with the passage of each gate.
The final gate could only be opened by three security guards together: The first had to have a key, the second a manual secret code and the third an electronic code that automatically changed frequently.
Despite these security precautions, the suspect managed to enter the vault and carry out the theft. After the police identified him, they came to know that he had cut off contact with all of his acquaintances. The police managed to trace him and arrested him.
During his interrogation, the suspect told the police that he carried out the theft a week before he was to go on vacation. The plan was to escape to his home country to "realise his dream of becoming a millionaire".
Though the police did not disclose how he managed to bypass all the security layers, Col Ahli said the suspect's background as a security guard helped him carry out the theft.
(Source: Khaleej Times / AP)