Dust mites on more mobile phones
Posted by Editor on July 10, 2012 - 6:08 am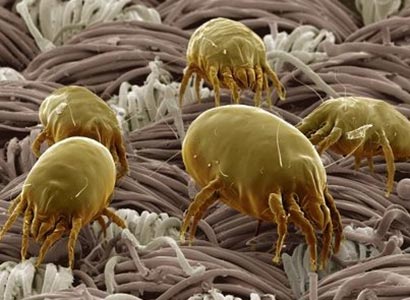 Following the detection of dust mites on an earlier occasion, the Medical Research Institute (MRI) said yesterday it had detected more dust mites in another eight mobile phones.
The dust mites were detected when a person informed the MRI about seeing some kind of activity in the dust around a mobile phone after his wife who used the mobile phone complained of an earache.
MRI Director Anil Samaranayake had the mobile phone examined with some special equipment and confirmed the presence of dust mites on the phone.
Dr. Samaranayake said the woman's infected ear would have to be examined to check whether the ear ache was in any way connected to the dust mites.
The dust mite which belongs to the species Dermatophagoides Pteroyssimus causes skin irritations.
He said the MRI had received reports of such cases from several parts of the country.
Health authorities say there is no cause for alarm but it that it is safer to clean these phones regularly with the use of domestic disinfectant.
Courtesy: DM Online
Latest Headlines in Sri Lanka