Lankans have deposited 85 million Swiss francs in Swiss banks, says Dr. Harsha de Silva
Posted by Editor on July 9, 2012 - 5:41 pm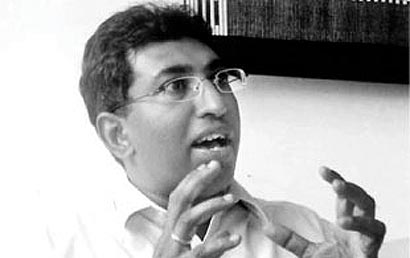 United National Party Parliamentarian Dr. Harsha de Silva says that Sri Lankans have deposited 85 million Swiss franks in Swiss banks last year.
He made this observation while attending a meeting in Ethul Kotte yesterday.
It was under the auspices of Parliamentarian Harsha de Silva that United National Party organisation was set up in Ethulkotte yesterday.
Dr. Harsha Dee Silva shared these thoughts in that event.
'Why don't people eat? Is it to diet? There are such people in high places, but this is not the case when it comes to the ordinary people. The ordinary people don't eat because of poverty. Then where is this so called development? What are they doing? If they are to built something worth 300 million dollars, they would spend 800 U.S. dollars on it. Where does this money flow? Is it to the houses of the public or to Swiss banks? During last year 85 million Swiss francs were deposited in Swiss banks by Sri Lankans. Who is doing all this? It is money that is being earned unfairly that is deposited in Swiss banks.'
Source: News First
Latest Headlines in Sri Lanka