Economy recovering from flood impact – IMF
Posted by Editor on April 5, 2011 - 3:19 pm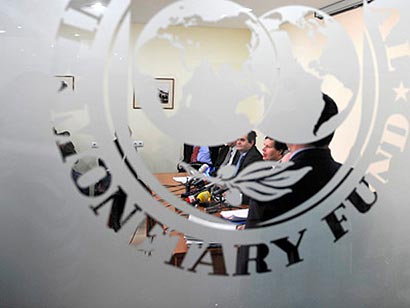 The International Monetary Fund has given Sri Lanka 218.3 million dollars bringing the total disbursed so far up to 1.75 billion US dollars under a 2.6 billion US dollar program, but has called on the Central Bank to tighten liquidity management to prevent further inflation.
The IMF has said Sri Lanka's growth was strong, inflation was in single digits and reserves were comfortable and economy was recovering from the impact of heavy recent floods. It has also said that the 2010 budget deficit target has been met and budget developments so far in 2011 are broadly in line with the IMF's expectations.
IMF's Deputy Managing Director John Lipsky has said that steps to expand the liquidity management tools at the Central Bank's disposal will help maintain its control over monetary conditions.
IMF has said that the monetary policy will need to be vigilant about the possible second-round effects from higher prices on core inflation and strike the right balance between supporting economic growth and preventing excess liquidity from fueling inflationary pressures.
The Central Bank expects Sri Lanka to generate less inflation after April.(niz)
Source: Government News Portal
Latest Headlines in Sri Lanka