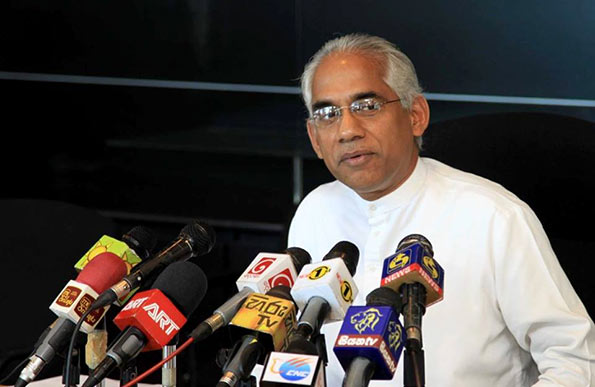 The minutes of the COPE Sub Committee sittings on the Central Bank Treasury Bond issue should be publicized, Highways and Investment Promotion Deputy Minister Eran Wickremaratne said.
Addressing a press conference at Sirikotha yesterday, the Deputy Minister, who was also a member in the Sub Committee, said he would make this request from Parliament.
He pointed out even though the COPE Sub Committee failed to finalize the report before the dissolution of Parliament, the minutes of the sittings of the Sub Committee would be of help for the people to make an independent assessment on the matter.
"We have nothing to hide and we uphold transparency in our work. If the details of all the discussions and questioning at the Sub Committee were revealed , the entire country will be able to examine them and come to a conclusion," he said.
The deputy minister noted that the investigation report of the three member committee appointed to look into the Central Bank Treasury Bond issue was tabled in Parliament and as of the Speaker's recommendations the matter was later directed to the COPE for further investigations. "We in the Sub Committee sat for about 14-15 days. We summoned and questioned all relevant parties including the primary dealers, officials and ex-officials in Banks, Central Bank and Treasury. However before the Sub Committee could reach a final decision, Parliament was dissolved," he said.
Responding to a question by a journalist, he said COPE Chairman DEW Gunasekara clearly mentioned the Prime Minister has the right to express his opinions on policy matters. "Prime Minister Ranil Wickremesinghe did not intervene in the affairs of the COPE. There is not a single charge against him. However he was willing to go before COPE and answer any pertinent question. Even in a PSC process, if there is any allegation against an individual he has the right to be heard," he said. He said No-Confidence Motions could be presented against anybody, adding that those were politically motivated.
(Daily News)