Establishment of Diplomatic Relations between Sri Lanka and Suriname
Posted by Editor on November 20, 2012 - 8:29 am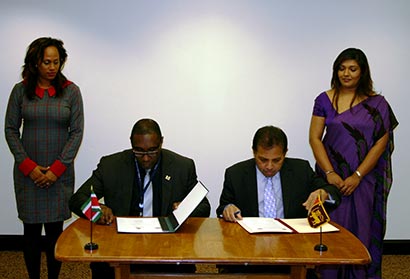 Upon the Signing of Agreement by H.E. Dr Palitha T. B. Kohona, Ambassador and Permanent Representative of Sri Lanka to the United Nations and H.E. Mr. Henry Leonard Mac-Donald, Ambassador and Permanent Representative of Suriname to the United Nations on 16th November, 2012 in New York, the Government of Sri Lanka and the Government of Suriname decided to establish Diplomatic Relations between the two countries with effect from 16th November, 2012.
The establishment of diplomatic ties between Sri Lanka and Suriname would enhance the existing friendly relations and cooperation in the political, socio-economic and cultural fields for the mutual benefit of the two countries. Sri Lanka and Suriname Share many common goals at the United Nations.
The two Ambassadors agreed to facilitate high level visits between the two countries in the near future.
Joint Formal Announcement by the Minister of External Affairs of Sri Lanka/ Colombo And The Ministry of Foreign Affairs of Suriname/ Paramaribo on 16th November 2012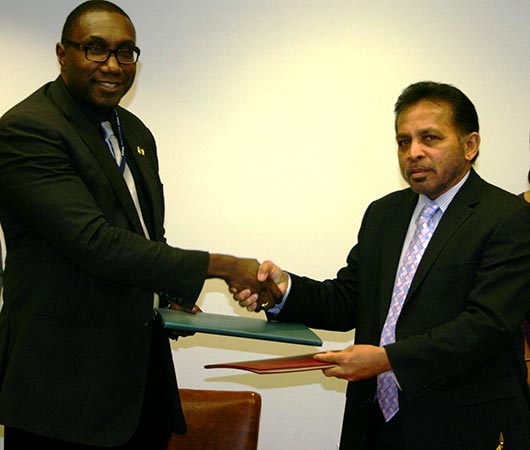 Latest Headlines in Sri Lanka