EU to consider lifting fish import ban on Sri Lanka
Posted by Editor on January 30, 2015 - 12:53 pm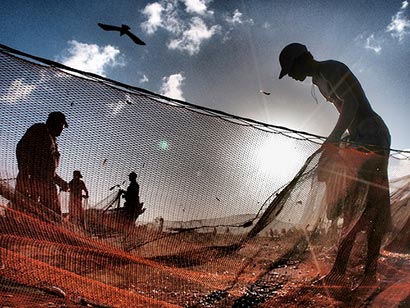 The European Commission has offered Sri Lanka assistance to meet the regulatory requirements that would enable an early lifting of ban on fish exports from Sri Lanka to the EU, the Sri Lankan External Affairs Ministry said on Thursday.
The External Affairs Ministry said the decision was made following talks held between Sri Lanka and the European Commission.
Sri Lanka's Minister of Foreign Affairs, Mangala Samaraweera, was in Brussels this week in an attempt to have the ban on Sri Lankan fish imports lifted.
Foreign Minister Samaraweera met Belgian Foreign Minister Didier Reynders and members of the European Parliament.
He also held talks with the European commissioner for environment, maritime affairs and fisheries and the European commissioner for international cooperation and development.
Discussions focused on strengthening Sri Lanka's relations with the European Union and Belgium, the steps Sri Lanka has taken and will take to comply with international fishing regulations and the process of requalifying for tariff concessions, the External Affairs Ministry said.
"During the fruitful meetings the European Commission offered Sri Lanka assistance in meeting the regulatory requirements that would enable an early lifting of the ban on fish exports to the EU and displayed strong interest in expanding socio-economic ties and development programmes," the Ministry said.
The EU had imposed the ban after Sri Lanka continued to violate international regulations on deep sea fishing.
Sri Lanka, under the previous government, was given time to remedy the situation before the ban took effect this month, but the government had failed to meet the requirements. – Xinhua
Latest Headlines in Sri Lanka