Eva Sri Lanka's First Woman Attorney-General
Posted by Editor on September 12, 2011 - 2:11 pm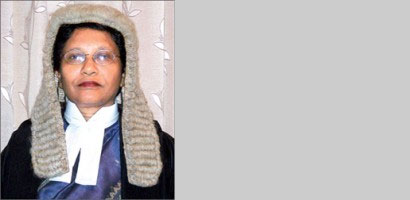 Solicitor General Shanthi Eva Wanasundara PC was appointed as the new Attorney General by President Mahinda Rajapaksa  today (12).
Shanthi Eva Wanasundara' s name was proposed to the post of Attorney General  by the President and was approved by Parliamentary Council on last Friday.
She joined the Attorney General's Department in 1979 as a State Counsellor. Subsequently she served as the Senior State Counsellor.  Wanasundara is the first woman Senior State Counsel, first woman Deputy Solicitor General, first woman Additional Solicitor General and the first woman Solicitor General.
She is a master degree holder of Law of the University of Leicester United Kingdom.
Source: Government News Portal
Latest Headlines in Sri Lanka