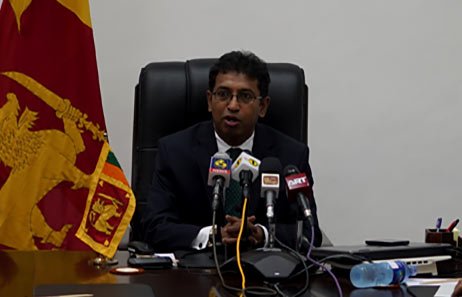 Sri Lanka said its trade would be hurt by the United Kingdom's "nightmare" vote to leave the European Union, with $1bn in annual exports to the British market now clouded by uncertainty.
The South Asian nation famed for its tea and spices is on the brink of signing up to a scheme with the European Union that would grant it lower tariffs on many goods.
But with Britain its largest EU export market, the shock Brexit vote will make things tougher for the cash-strapped island, likely leading to new restrictions.
"We knew it was going to be a nightmare," Deputy Foreign Minister Harsha de Silva said.
The dramatic fall in sterling is likely to inflict extra pain on Sri Lanka's exporters, the minister added.
De Silva and colleagues had travelled to London last week to urge voters of Sri Lankan origin to support the "remain" campaign.
Britain is one of Sri Lanka's biggest export markets and the country was hoping to improve trade with Britain under the EU GSP plus trade concession.
Silva said Sri Lanka will this week formally submit its application to regain GSP plus from the EU, but since Britain will now be out of the EU, Colombo will look to sign a new free trade agreement with the UK.
"We are now confident of getting back GSP plus but since Britain will not be in the EU we are studying the possibility of signing a free trade agreement with Britain," Silva said. Sri Lanka lost the EU GSP plus trade concession when the former government was in office over human rights related issues but the new government which took office last year has met most conditions to regain GSP plus.
De Silva said Colombo would now look to fast-track separate free trade agreements with China and India to counter the damage. He said a committee has been appointed by Prime Minister Ranil Wickremesinghe to study the impact Brexit will have on Sri Lanka and the remedial measures the country must take.
"We will strengthen trade ties with Asia. We need to expedite the proposed trade agreements with China and India," he said. The government hopes to finalise a free-trade deal with Singapore within a month and is discussing similar agreements with Japan and South Korea. Sri Lanka this month received the first tranche of a $1.5bn bailout loan from the International Monetary Fund.
(AFP)