Falling tree kills Chief Security Officer of Dehiwala Zoo
Posted by Editor on August 16, 2023 - 10:56 am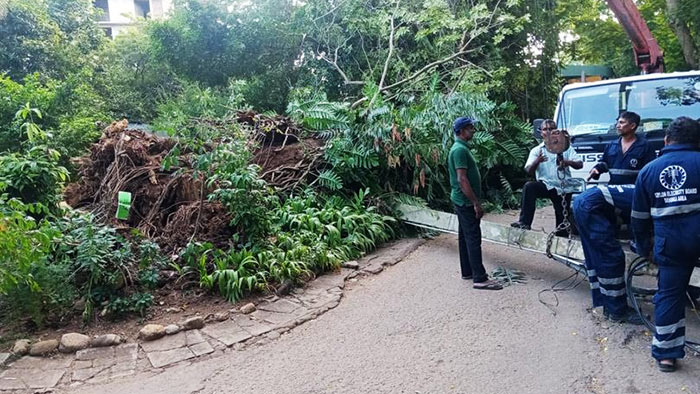 The Chief of Security Officer at the Dehiwala Zoological Gardens died yesterday (August 15) after a falling tree hit an electricity pole which had in turn fallen on him, the Dehiwala police said.
According to Police, 54-year-old Upul Senarath Marakanda had died in this accident.
A large Cabovena tree in front of the animal hospital near the main road inside the zoo had got uprooted and hit a pole to which the internal power lines were connected.
The electricity pole had fallen on the victim's head causing serious injuries while he was bringing his lunch packet to the zoo.
He died on admission to the Kalubowila Hospital at around 5:30 PM.
Latest Headlines in Sri Lanka