Fists fly as Sri Lankan MPs protest changing of the guard for ex-president
Posted by Editor on May 4, 2016 - 8:18 am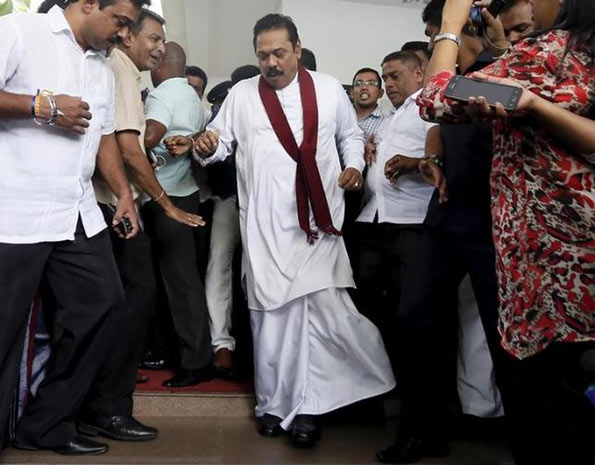 Fists flew in Sri Lanka's parliament on Tuesday, leaving several members injured, the speaker said, as lawmakers supporting former president Mahinda Rajapaksa protested against a move to replace his military security guards with police.
Aides of Rajapaksa, who led the country to victory in the 26-year war against separatist Liberation Tigers of Tamil Eelam in 2009, say his life is in danger after 50 trained army security guards were withdrawn on Monday.
The clash erupted after Regional Development Minister Sarath Fonseka, the ex-army chief who led the military in the war, justified the change in Rajapaksa's security.
"I strongly condemn the incident," Speaker Karu Jayasuriya told parliament. "Several members were injured and one legislator has been hospitalized," he said as he suspended the sittings for the day.
Rajapaksa was unseated in January last year and lost his bid to become prime minister in August.
Many of his supporters are from the center-left Sri Lanka Freedom Party, which is led by President Maithripala Sirisena. The group has rejected Sirisena's request to support some constitutional and economic reforms.
(Reuters)
Latest Headlines in Sri Lanka