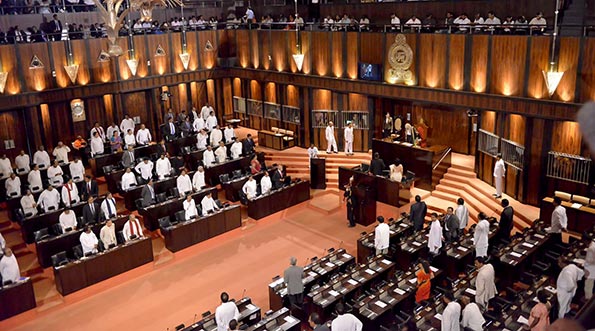 Speaker Karu Jayasuriya yesterday informed the House that the Supreme Court had informed him that five sections of the Right to Information Bill were inconsistent with the provisions of the Constitution and a two thirds majority of Parliament was needed for the approval of the bill.
Reading out the Supreme Court ruling, he said the Section 5(1) A of the bill was inconsistent with Sections 3,4,12 (1) and 14 (a) 1 of the Constitution.
The Supreme Court has decided that Sections 9 (2) A, 19, 43 (a) and 43 (o) of the bill are inconsistent with the Sections 3, 4, 12 (1), 14, and 55 of the Constitution.
Therefore, a special majority of two thirds votes was needed to pass the bill in its present form, the Speaker said.
However, the Supreme Court had permitted the passing of the Bill with a simple majority of the House if the sections inconsistent with the constitution were amended remove the inconsistencies, the Speaker said.
(Source: The Island – By Saman Indrajith)