Fonseka willing to forgive LTTEer who targetted him
Posted by Editor on December 11, 2015 - 6:09 am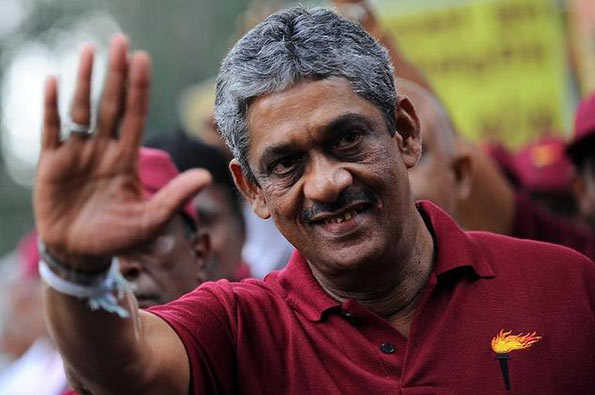 Field Marshal Sarath Fonseka yesterday said that as Southern youth responsible for insurrections in 1971 and 1987-89 had been pardoned after re-habilitation there was no reason why the northern youth should not be released in a similar manner.
He was responding to a query by The Island as regards a statement made by former Defence Secretary Gotabhaya Rajapaksa that the government was planning to release two hardcore undercover operatives now in custody including one known as Morris responsible for smuggling in the female suicide bomber into the army headquarters and exploded a bomb critically injuring the Field Marshal when he was the army commander.
"Even key people responsible for the insurrections in the south such as Somawansa Amarasinghe and a number of others were pardoned even without being rehabilitated and Amarasinghe even went on to lead a political party and some became ministers," the former Army Commander said.
Fonseka said in a strange turn of events he had met the man who had masterminded the suicide attack on him on April 25, 2006. "When I was brought to the High Court of Colombo we happened to sit on the same bench and talk to each other."
"Contrary to the statement Morris made to the police that he was at the Galle Face Green when the suicide bomber exploded herself, he confided to me he had been inside the army headquarters."
"I strongly believe that it is our duty to rehabilitate and allow them to return to the society as useful citizens," the Field Marshal said.
(Source: The Island – By Harischandra Gunaratna)
Latest Headlines in Sri Lanka