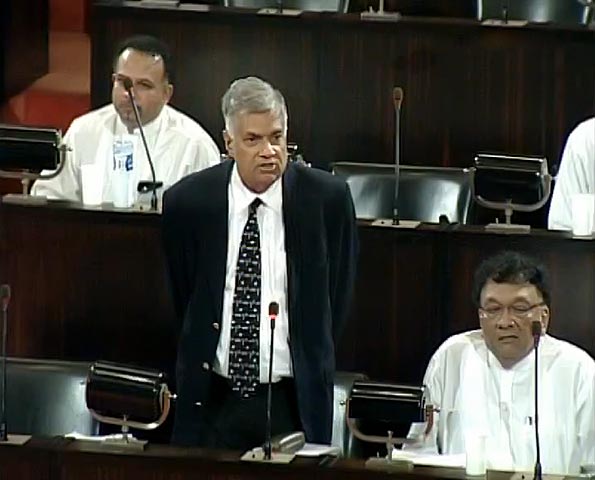 Prime Minister Ranil Wickremasinghe has emphasized in Parliament that former President Mahinda Rajapaksa is being accorded maximum security and facilities. He further told Parliament that even KP alias Kumaran Pathmanathan a former LTTE Leader has been accorded security.
The Prime Minister made these references in Parliament in response to a query raised by Parliamentarian Dinesh Gunawardena who said that the former President had not been given the required security and facilities.
The Prime Minister said that Mahinda Rajapaksa has been provided 105 members from the Police. Also there are 14 officers from the Army and another 90 of other designations. The Army has provided three motorcycles, one motor car, three land cruisers, three defenders, two double cabs, two signal cabs, four trucks and two buses. He said that it is also possible to provide another bus or truck if necessary.
The Prime Minister said that in addition two Benz cars. He mentioned that the High Security Benz is the best car in Sri Lanka. He had taken it along with him. Also as a high security there is a BMW jeep. The Prime Minister claimed that the incumbent President has old vehicles and that he also possesses the oldest vehicles.
(Government News Portal)